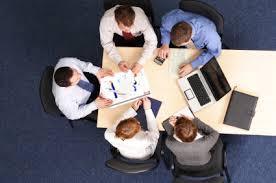 An initial consultation with Education Associates, LP is the first step to achieving better, more productive results. Language instruction needs vary from client to client. Education Associates, LP's no-risk initial consultation starts you in the right direction.
The internet has opened up a world of choices that the average consumer may find intimidating. We are often confronted with a list of daily concerns and frustrations:  How do I know which product or service is right for me Where can I go for trusted advice and guidance? Can I talk to a real person? How much will it cost?
Choosing a program of study and locating support services that work for you can be an even grater challenge. As a language learner, you may be faced with some very serious concerns:
How many hours of instruction do I need?
Where do I get a book?
How many days a week will I attend online class?
What time are classes?
Where can I enroll for regular language classes?
Do I have to take out a loan?
I am having problems with the enrollment process. Can Education Associates, LP help?
If these concerns sound familiar, an initial language instruction consultation with Education Associates, LP is a good place to start. The one-time $50.00 fee will be applied toward additional language instruction services with Education Associates, LP.
Please visit the Language Instruction Initial Consultation product page to submit your request.