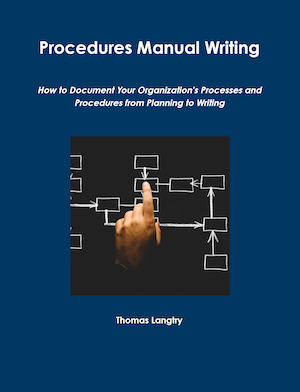 A text and PowerPoint slide show for classes in procedures manual writing and organizational redesign.
---
Procedures Manual Writing: How to Document your Organization's Processes and Procedures from Planning to Writing (PMW) is a reference book for a course in process improvement and procedures manual writing. This manual outlines a method for documenting the step-by-step procedures of your organization's business processes.
Whether you are motivated by a desire to provide documentation for new hires, a definitive resource for conflict resolution, or an easy reference for existing employees, Procedures Manual Writing provides information and exercises to help your staff streamline and improve its performance.
---
For ordering information, please see the product pages below:
Education Associates, LP is registered with the Better Business Bureau. 
A word about BBB accreditation.