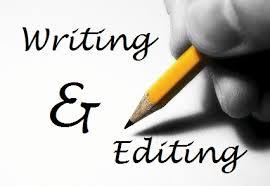 Professional writing and editing services for any environment, whether you need a first draft, a full revision, basic copy editing, or simple proofreading. Priced right.
---
The advent of the Information Age and the Internet have resulted in an unprecedented global forum and exchange of information, knowledge, and ideas. To make yourself visible in this new economy, effective written communication skills are essential. Depending on your professional objectives, your writing may need to accomplish any of a variety of goals: standing out and getting you noticed; attracting readership; meeting an extremely high standard of accuracy and precision; or gaining the approval of formatting and style authorities.
Regardless, submitting high quality professional writing requires moving beyond copy-and-paste and spell-check. Many businesses overlook the importance of qualified professional writers and editors. Does your organization have everything in place to succeed? Are you still struggling with the more mundane aspects of business like writing proposals, outbound correspondence, ad copy, and internal documentation? Do you need reliable writing, editing, and proofreading experts? Education Associates, LP can provide professional support.
Education Associates, LP offers professional writing and editing services in the following areas:
---
Note: Education Associates, LP offers competitive market rates for its professional services. Writing and editing contracts differ from client to client and contract to contract. As a result, Education Associates, LP suggests that you request a Writing and Editing Initial Consultation to determine how you would like Education Associates, LP to help you. 
Our one-time, non-refundable $50.00 consultation fee can be applied toward any writing or editing services you ultimately agree to purchase. Education Associates, LP accepts payments using PayPal. Please see our Writing and Editing Initial Consultation page for more information.