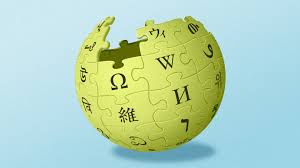 In the contemporary professional business environment, a successful marketing campaign can mean the difference between success and failure.
---
Wikipedia and Marketing
One of the most effective ways to ensure your "brand" is well-represented is to take advantage of Wikipedia's huge readership. Wikipedia, located at www.wikipedia.org, is "a web-based, free content encyclopedia of all branches of knowledge, [created] in an atmosphere of mutual respect and cooperation. The goal of a Wikipedia article is to create a comprehensive and neutrally written summary of existing mainstream knowledge about a topic."
Publishing a Wikipedia biography page or article about your company can provide a huge boost to your marketing efforts:
Unlike print-based encyclopedias that are written and edited exclusively by experts, then published as completed books, the articles on Wikipedia are written and edited by the very people who read and use Wikipedia. This fluid and accessible format has a tremendous popular appeal.
In addition, Wikipedia is completely free for everyone, available in many languages, and read daily by millions of people around the world.
Anyone can read, edit, and use the information published on Wikipedia, but this easy accessibility does not mean that there are no standards for article acceptance and publication. To be accepted for publication, all articles must meet certain requirements. For example:
Articles must be written from a neutral point of view, which means that an article must represent all views on the topic fairly, proportionately, and with as little bias as possible.
Articles should cite existing research sources to support the views expressed in the article, but they should not include original research, data, or findings.
Articles must be written about topics or people that are "notable." In other words, the person, company, product, or idea featured in the article should already have received some attention in the media, in academic research, or elsewhere.
---
Education Associates, LP and Wikipedia
People publish articles on Wikipedia for a variety of reasons:
To generate traffic to their website.
To provide the world with an easily accessible source of education and information about an important topic or idea.
To correct misinformation that may be damaging your reputation, causing a misunderstanding, or preventing you from developing business opportunities more fully.
The professional staff at Education Associates, LP understands how to navigate Wikipedia's fairly rigorous process of writing and submitting articles to ensure the best chance of acceptance and publication on the Wikipedia site.
There may be many reasons for Education Associates, LP to manage production of your Wikipedia article:
Are you considering publishing a biography page on Wikipedia?
Do you think your company, new business venture, or area of professional work or study deserves a Wikipedia page?
Is there an information page about you or your company already published on Wikipedia that you believe needs to be improved or edited?
Education Associates, LP cares about the impact publicly accessible information can have on you, your business, and your interests. Don't risk losing the valuable opportunity of ensuring your interests receive the professional representations they deserve. Our staff will provide professional research, writing, editing, and submission of your article directly to Wikipedia.
---
Wikipedia Article Writing Services with Education Associates, LP
Education Associates, LP's Wikipedia article writing services include:
Initial research to ensure notability requirements.
Follow-up research to provide supporting research and documentation.
Citation of sources.
Formatting.
Editing.
Submission and follow-up until confirmation of publication.
Please see our product page for rate information.
---
Note: Education Associates, LP offers competitive market rates for its professional services. Writing and editing contracts differ from client to client and contract to contract. As a result, Education Associates, LP suggests that you request a Writing and Editing Initial Consultation to determine how you would like Education Associates, LP to help.
Our one-time, non-refundable $50.00 consultation fee can be applied toward any writing or editing services you decide to purchase. Please see our Writing and Editing Initial Consultation page for more information.