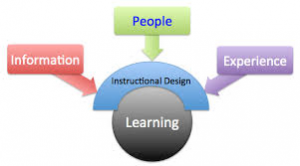 Curriculum and training program design consultation services for tech-oriented businesses
---
The education and training needs of the technical field are similar to those for business. Technical staff often may have a more narrowly defined focus than staff in more generalized business environments. The impact of globalization has created additional challenges. The success of tech-heavy environments often depend on their ability to adapt and accommodate diverse demographics. Thus, success may depend not only on technical training, but also language training and relocation support.  Education Associates, LP can help your organization develop training programs in areas such as:
Call center training
Specialized technical or professional writing skills
Developing vocabulary and language skills for specific purposes
Troubleshooting and process improvement
Education Associates, LP uses the five-step ADDIE method of curriculum design to ensure thoroughness and effectiveness:
Each organization has different needs, so consultation and support services for each phase are sold as separate units. Please refer to the individual product pages linked above for details and ordering information.
---
Note: If you are unsure how Education Associates, LP can help your organization best, we suggest a Curriculum Design Initial Consultation. Our one-time, non-refundable $50.00 initial consultation fee can be applied toward any curriculum design services you decide to purchase.
Please see our Curriculum Design Initial Consultation page for more information.